This festival has passed.
Transmission Festival
Festival Navigation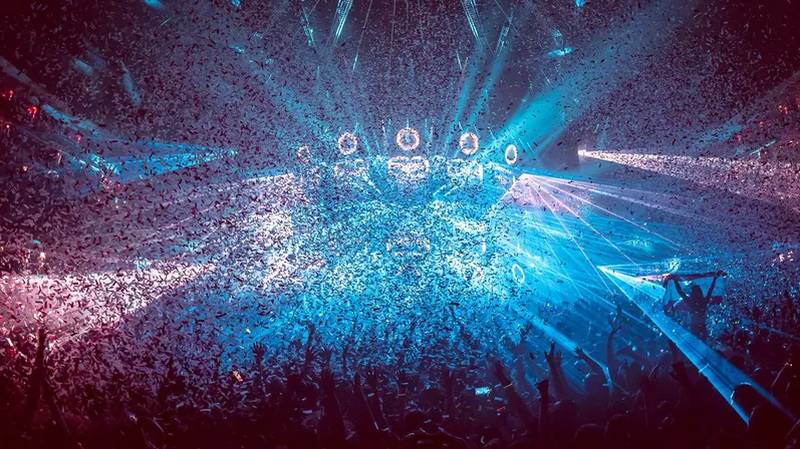 Transmission Trance Music Festival will be held in September.
Festival Details
Transmission is undoubtedly the biggest and most recognized festival in Europe that's dedicated solely to trance music.
The festival welcomes thousands of fans to Czech city of Prague, a fanbase that has transformed into a tight-knit community of trance enthusiasts looking for a euphoric dance experience; it's not uncommon for long-time devotees to tattoo themselves with the festival's insignia, an example of Transmission's widespread adoration.
Transmission is a spectacular dance event that creates an unforgettable spectacular experience through a combination of electronic dance music, high quality equipment, special effects, live acts, and special scenography. Transmission distinguish it self compared to other regular dance events by its exclusive theme related story line which guides the visitors on a journey through out the whole night and by it's spectacular laser and light show and huge Funktion One sound system (Prague). To introduce the artists, special tailor made 'show movies' and visuals are created by the Dutch award winning VJ team Vision Impossible. Those intro movies are presenting the theme and story line and each intro movie leads to a new sub category of the theme. For these 'Show Movies' the lights, lasers and special effects (fireworks, CO2, flames, i.e.) are pre-programmed in advance and running on time-code. Each sub category of the theme is supported with it's own tailor made visuals, has subsequently adapted acts (if included) and has its own specific main light color selection.
Transmission is recognized as one of the top indoor dance events worldwide and attracts every year thousands of visitors world wide to it's home base, the O2 arena in Prague. Since 2014 Transmission is expanding abroad and currently is organized on 3 continents – Europe, Australia and Asia. The music style Transmission represents is mainly trance, progressive trance, tech trance and psytrance.
Transmission wants to provide an unforgettable nightlife and music experience that influences human consciousness positively and increases collective engagement to create a better and more joyful world. without a doubt the most important part of Transmission is YOU – the visitor, to create an amazing atmosphere together with all the Transmission fans. We are looking forward to seeing you at one of the Transmission editions worldwide.
See you on the dance floor!
---
Video
---
Location
Czechia
O2 Arena
Prague
Festival Type
Dance Music
EDM
Trance Music
More Info
Festival Website
instagram
facebook
twitter
youtube
wikipedia
google
Artists
Gareth Emery
Markus Schulz
Paul van Dyk
Rodg
Thomas Coastline
WHITENO1SE
---
Transmission
Transmission Fest
Transmission Festival