This festival has passed.
Revolution Festival
Festival Navigation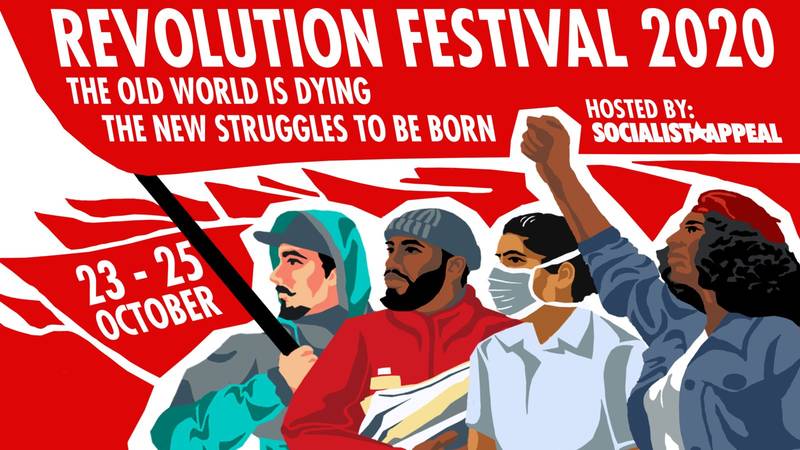 Revolution 2020 Festival, is a three-day festival of Marxist ideas, will be held on 23-25 October 2020.
Announced Later
Revolution Festival date will be announced later. You can check the exact date from the festival website here.
Festival Details
Revolution 2020 is a three-day festival of Marxist ideas, hosted online and across Britain by Socialist Appeal on 23-25 October, with 20 sessions covering current events, history, philosophy, and economics. See below for details of the exciting topics being discussed over the whole weekend.
The theme of this year's event is A World on Fire. From the global COVID-19 pandemic, to the climate catastrophe, to the mass movements against racism and oppression: it is clear that the system is broken. The old world is dying; and a new society is struggling to be born.
With capitalism in its deepest ever crisis, and with the status quo collapsing all around us, we will be discussing the revolutionary ideas needed for activists looking to organise, fight, and transform the world today.
Buy your ticket now for this exciting and inspiring festival – and join the revolution!
Location
England
United Kingdom
Festival Type
Political
More Info
Festival Website
facebook
twitter
youtube
wikipedia
google
---
Revolution 2020
Revolution Festival
Revolution Festival 2020