This festival has passed.
NOS Alive
Festival Navigation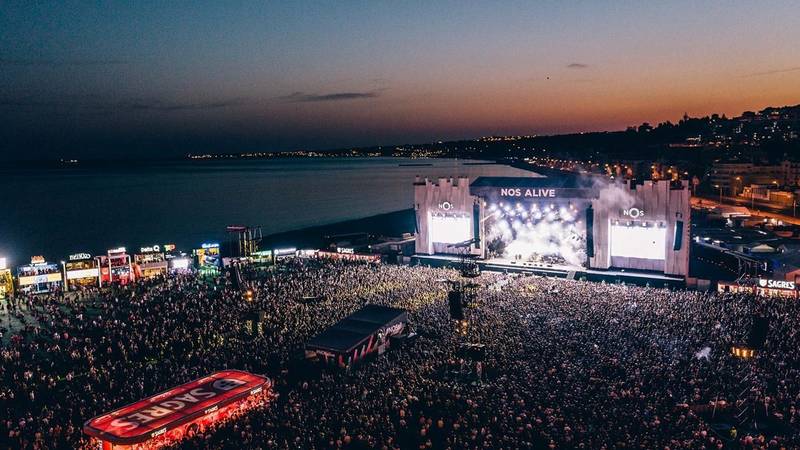 NOS Alive Music Festival will be held in 6-9 July 2022 at Lisbon.
Festival Details
Taking place in Oeiras, on the edge of Lisbon, NOS Alive brings the coolest and biggest international rock bands and alternative music to Portugal every summer. Situated in Monsanto – five minutes from the festival site (Passeio Marítimo de Algés) – Lisbon Camping & Bungalows is a four star camping ground which is considered one of the best in Europe, equipped with a pool, restaurant area, a bathhouse, tennis courts and mini-golf, among other facilities.
NOS Alive (formerly Optimus Alive!) is a music and arts festival which takes place in the Algés riverside, in Oeiras, Portugal. The first edition took place in 2007. Despite its recent creation, the festival has achieved considerable popularity both inside and outside of Portugal, with the UK magazine NME placing in one of the top 12 European festivals in 2009. In 2012, NME.com's readers rated the festival 10 out of 10.[1] It is organized by the Everything Is New and its main sponsor is NOS (previously named Optimus).
Poster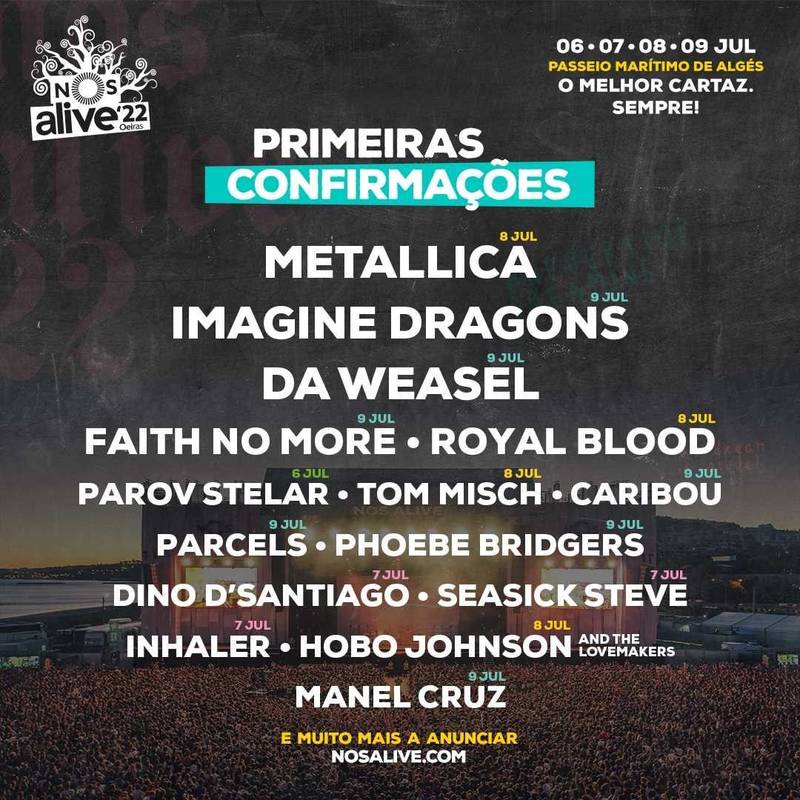 ---
Video
---
Location
Algés
Lisbon
Oeiras
Passeio Marítimo de Algés
Portugal
Festival Type
Alternative Music
Rock Music
More Info
Festival Website
instagram
facebook
twitter
youtube
wikipedia
google
---
NOS Alive
NOS Alive Festival
NOS Alive Music Festival
Optimus Alive