This festival has passed.
Estéreo Picnic Festival
Festival Navigation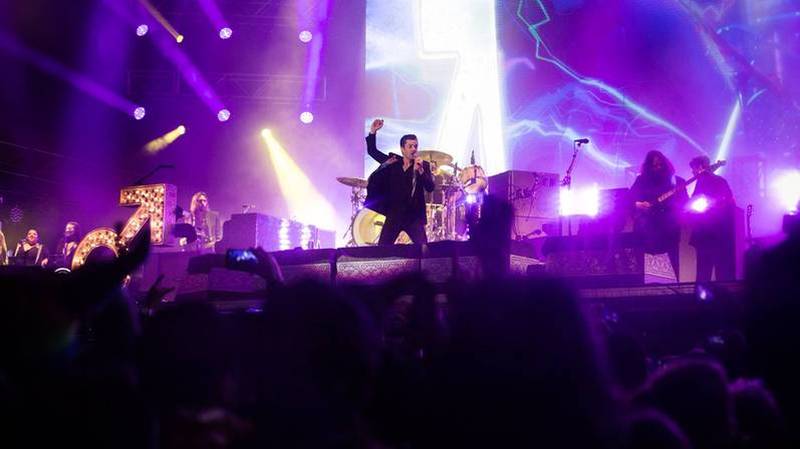 Estéreo Picnic Festival will be held in 4-6 December 2020 at Campo de Golf Briceño 18, Bogotá, Colombia.
Festival Details
Estéreo Picnic is a music festival that takes place annually in Bogotá, Colombia. It began in 2010 as a one-day festival showcasing mainly Colombian artists, but low turnout and financial losses during its first three years resulted in a strategic change of direction in 2013, becoming a multi-day festival on a bigger site and inviting major international bands to play alongside artists from Colombia and other Latin American countries. As a result attendance increased markedly and Estéreo Picnic is now Colombia's biggest alternative music festival and one of the most important music festivals in South America. The musical style of the festival is similar to that of Lollapalooza and European festivals such as Glastonbury, focusing on alternative rock, indie music, punk rock, reggae, electronica and hip hop. Among the acts to have played at Estéreo Picnic since 2013 are American artists The Killers, Red Hot Chili Peppers, Pixies, Nine Inch Nails, Kings of Leon, Jack White and Snoop Dogg, British groups Gorillaz, New Order, Foals, Kasabian, Mumford & Sons and Florence and the Machine, and Australian bands Empire of the Sun and Tame Impala. The festival has also featured many of the major groups of the Latin American alternative music scene, including Calle 13, Babasónicos, Café Tacuba, Los Fabulosos Cadillacs and Aterciopelados, as well as sets from high-profile DJs and dance acts such as Deadmau5, Tiësto, Skrillex, Major Lazer and Calvin Harris.
Born in 2010 as one of the first of its kind in South America, Festival Estéreo Picnic – held each year in the Colombian capital city of Bogotá – is now one of the continent's biggest and most important music festivals.
In that time, the event has hosted more than 250 international acts and welcomed more than 200,000 festival-goers – with the likes of The Killers, Gorillaz, Lana del Rey, Red Hot Chilli Peppers, The Strokes, Florence + the Machine and Calvin Harris among the festival's past performers.
Originally launched as a one-day event, the festival expanded to two days in 2013 before consolidating itself as the three-day giant that it is today, complete with an array of music, food, bars, parties, activations and much more.
For the upcoming edition, expect a mixture international, national and local artists, alongside a wealth of parallel activities – including a 'Hippie Market' and intimate spaces in which to capture lasting memories.
---
Video
---
Location
Bogotá
Campo de Golf Briceño
Colombia
More Info
Festival Website
facebook
twitter
youtube
wikipedia
google
Artists
Guns N' Roses
The Chemical Brothers
The Strokes
Wu‐Tang Clan
---