This festival has passed.
Charlotte Bluegrass Festival
Festival Navigation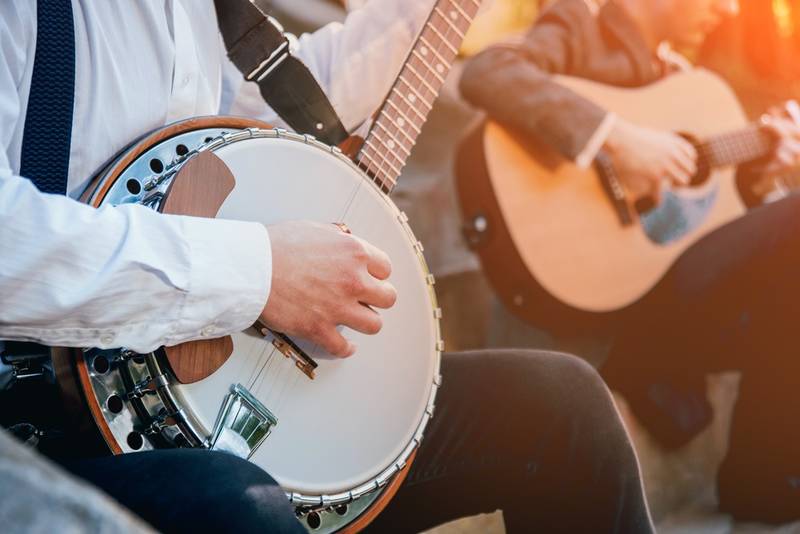 Charlotte Bluegrass Festival, which has been hosted annually for nearly five decades, is returning Thursday through Saturday (June 24-26) after being interrupted last year by the coronavirus pandemic.
Festival Details
The bluegrass festival brings renowned acts to the Eaton County Fairgrounds in Charlotte for a long weekend of camping, live music, open jams and a variety of interactive workshops.
Headliner Doyle Lawson, who has performed on the national bluegrass circuit for the vast majority of his life with his band Quicksilver, is retiring at the end of 2022.
"He always has a phenomenal band and is at the top of the game. He is truly a legend in bluegrass and a wonderful gentleman. This may very well be his last appearance in Michigan and we're excited it's at the Charlotte Bluegrass Festival," said concert organizer Terri Grannis.
While the festival has a strong emphasis on regional talent, it regularly attracts touring acts from not only the Midwest, but the entire United States. Noteworthy acts coming in from out of state this year include Georgia's Edgar Loudermilk Band and Audi Blaylock & Redline from Indiana.
Most of the musicians are still shaking off the rust from a year of practically no live music and certainly no major concert events and festivals. The return of the Charlotte Bluegrass Festival is just one component of a summer that is shaping up to feature a wide range of events that are coming back from the dead. After all, 2020 was the year of the cancellation.
"People are anxious to get back to the bluegrass festival and live music in general. They haven't even been around concerts in more than a year," Grannis said. "We're ecstatic to have a full crowd. And people can exercise safety — wear a mask and socially distance as much as you want. We encourage people to get vaccinated."
Poster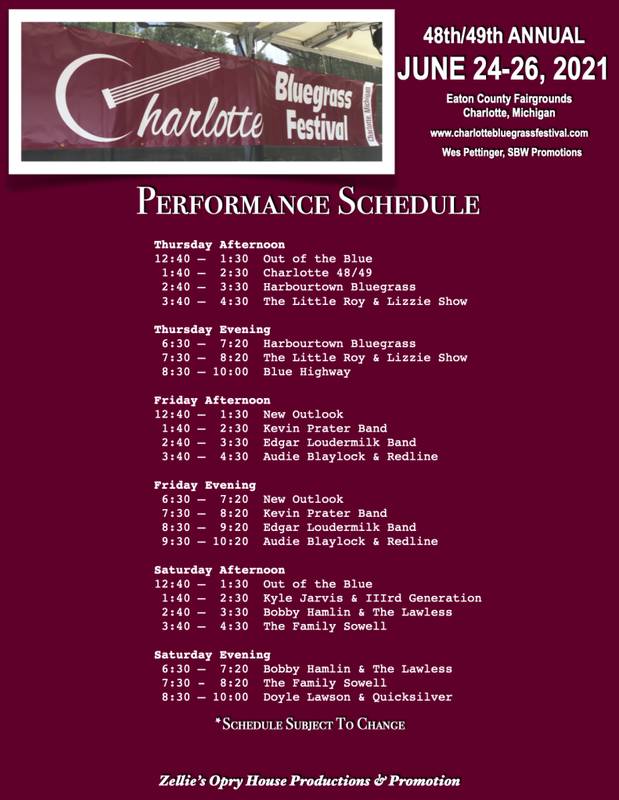 Location
Charlotte
Eaton County Fairgrounds
Michigan
More Info
Festival Website
instagram
facebook
twitter
youtube
wikipedia
google
---
Bluegrass Festival
Charlotte Bluegrass Festival
Charlotte Festival