This festival has passed.
III Points Festival
Festival Navigation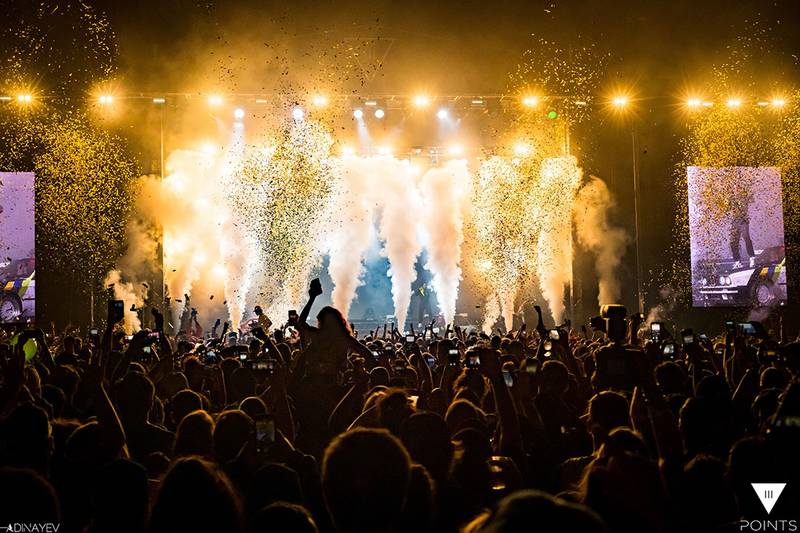 III Points Festival will be held on 16-17 October 2020 at Mana Wynwood Convention Center, Miami, FL, United States of America.
Festival Details
III Points Festival is a Music, Art and Technology festival in the heart of Miami's art district. Established in 2013 the festival has since been pushing boundaries in terms of the way audiences experience art and music.
The three day festival takes place with over 90 performances across six stages.
Around the site there will be immersive art installations, various food vendors, and cutting edge stage designs.
Show Line-Up
Line-Up
Fri 16 October 2020
The Strokes
RÜFÜS DU SOL
Caribou
Amon Tobin presents Two Fingers
Homeshake
Bedouin
Omar Apollo
Sevdaliza
Danny Daze
Acid Pauli
Moses Sumney
Yves Tumor & Its Band
Erol Alkan
Kerala Dust
Jacques Greene [live]
박혜진 park hye jin
Jimmy Edgar
Partiboi69
earTHeater
Maye
Will Buck B2B Felipe Gordon
Rat Bastard
Bear
Donzii
Danyelino
Thunderpony
Sister System
Terence Tabeau
Rick Moon
True Vine
Jonny From Space [live]
Butterfly Snapple
Las Nubes
Andres Line
Jason Rault
Will Renuart
Djembe
Patrick Walsh
Laura of Miami
Santiago Caballero
Kike Roldan
Byrd
Basti
Tidur.
Discosexo
Sohn Jamal
Le Poodle
Ackdaddy
Souls Departed
Adam at the Door
Bort
Bed Scene
Sat 17 October 2020
Robyn
Wu‐Tang Clan
KAYTRANADA
Tycho
Peaches
Chromatics
Ariel Pink
Nicola Cruz [live A/V]
Maribou State [DJ set]
Avalon Emerson
Gerd Janson
SHYBOI
Nick León
Mustard Service
INVT [live]
POORGRRRL
Ashley Venom
Ms. Mada
Bakke
tama gucci
Loka
JAIALAI
Nicholas G. Padilla
Ghostflower
Virgo
Gami B2B Get Face
Plastic Pinks
Bitter Babe
Fiin
APACHE
Haute Tension
Diego Andres
Maccabi
Dude Skywalker
Taimur
m.O.N.R.O.E.
Brother Dan
Lazaro Casanova
Ennio Skoto
Palomino Blond
Pirate Stereo
Sel.6
Lilith
Coffintexts
JBZ
Monterrey
Rick Guerre
Gad
Radar
---
Video
---
Location
Florida
Mana Wynwood Convention Center
Miami
USA
More Info
Festival Website
instagram
facebook
twitter
youtube
wikipedia
google
Artists
Robyn
RÜFÜS DU SOL
The Strokes
Wu‐Tang Clan
---