This festival has passed.
HorrorFest International
Festival Navigation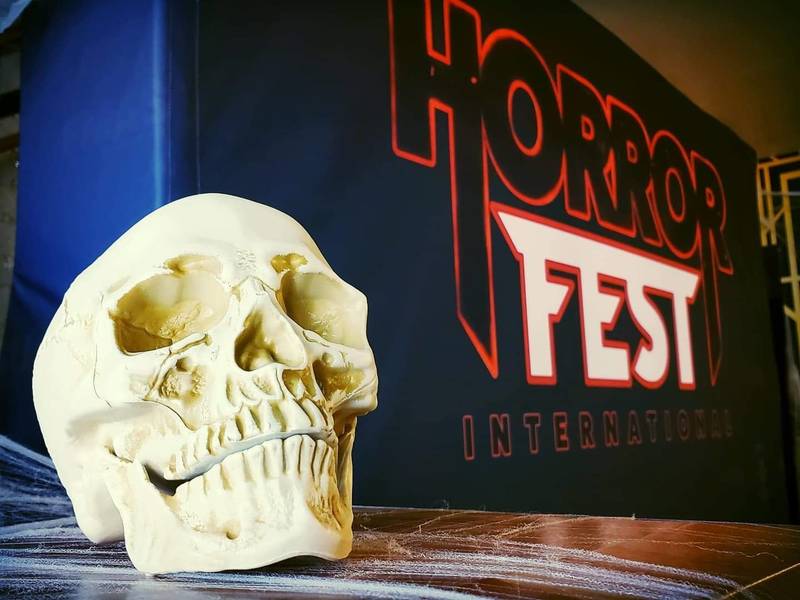 HorrorFest International will be held in October.
Festival Details
he Film and Media Alliance of Southern Utah (FMASU) Presents…
HorrorFest International 2021!
The 19th Annual festival celebrates a spooky live in-person event this October!
Since the early 2000's, HorrorFest has been scaring the pants off of audiences in Southern Utah every October by way of classic horror films and deliciously ghoulish (and creative) homegrown efforts made by storytellers from all over the state.
In October 2020, HorrorFest broadened its horizons by way of opening up its doors to genre storytellers from all around the globe! In October 2021, that will continue!
So… If you've made a horror short or feature that you're proud of, be sure to submit it to us!
Our team of expert horror curating programmers will sift through all the terrifying goodness you can dish out and put together the ultimate lineup to play over the course of four fright-filled days in St. George, UT this October!
In addition to a lineup comprised of horror-inspired greatness from all around the world, HorrorFest International will also offer up retrospective screenings, filmmaker panels, a live script read, a costume competition, horror trivia, our legendary Guerilla Filmmaking Challenge (The Halloween Edition), and plenty of heart-stopping surprises.
Of course, it all starts with you, the fearless storyteller! Once our submission portal goes live, be sure to submit your genre-based shorts and features! No matter where you're from and no matter how terrifying or edgy your film is, we want to see what you've got!
Most importantly…We want you to scare the hell out of us because that's what horror is all about!
HorrorFest International 2021!
Wednesday, October 20th thru Saturday, October 23rd at the historic Electric Theater in beautiful St. George, UT.
Presented by the Film and Media Alliance of Southern Utah, aka FMASU!!
Location
St. George
United States
Utah
Festival Type
Horror Film
More Info
Festival Website
instagram
facebook
twitter
youtube
wikipedia
google
---
Horror Film Festival
HorrorFest
HorrorFest International