This festival has passed.
Coachella Festival
Festival Navigation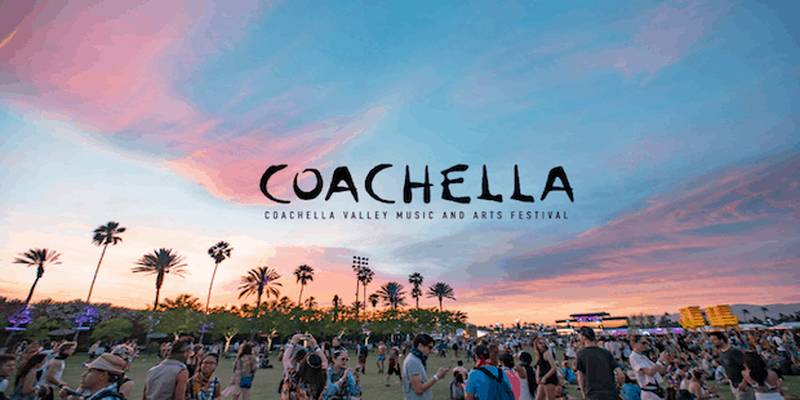 Coachella 2021 Music Festival held in April 2021. 
Under the continuing health guidance of the County of Riverside, Coachella and Stagecoach 2020 will not take place this October as previously rescheduled. This is not the future that any of us hoped to confront, but our main focus remains the well-being of our fans, staff, artists, desert partners and everyone involved in the festival.
A year without Coachella and Stagecoach is hard for us to comprehend, but we have every intention of returning in 2021. As of now, Coachella weekend one will take place April 9 – 11, 2021 and weekend two will be April 16 – 18, 2021. Stagecoach is set for April 23 – 25, 2021. We look forward to sharing our new lineups and more information. We can't wait to be together in the desert again when it is safe.
All 2020 passes will be honored in 2021. Current pass holders will be sent an email by the end of the day on Monday, June 15 with further instructions to request a refund or to roll over to next year.
The Coachella Valley Music and Arts Festival (commonly called Coachella or the Coachella Festival) is an annual music and arts festival held at the Empire Polo Club in Indio, California, in the Coachella Valley in the Colorado Desert. It was co-founded by Paul Tollett and Rick Van Santen in 1999, and is organized by Goldenvoice, a subsidiary of AEG Presents. The event features musical artists from many genres of music, including rock, pop, indie, hip hop and electronic dance music, as well as art installations and sculptures. Across the grounds, several stages continuously host live music.
The festival's origins trace back to a 1993 concert that Pearl Jam performed at the Empire Polo Club while boycotting venues controlled by Ticketmaster. The show validated the site's viability for hosting large events, leading to the inaugural Coachella Festival being held over the course of two days in October 1999, three months after Woodstock '99. After no event was held in 2000, Coachella returned on an annual basis beginning in April 2001 as a single-day event. In 2002, the festival reverted to a two-day format. Coachella was expanded to a third day in 2007 and eventually a second weekend in 2012; it is now held on consecutive three-day weekends in April, with the same lineup each weekend. Organizers began permitting spectators to camp on the grounds in 2003, one of several expansions and additions in the festival's history.
Coachella showcases popular and established musical artists as well as emerging artists and reunited groups. It is one of the largest, most famous, and most profitable music festivals in the United States and the world. Each Coachella staged from 2013 to 2015 set new records for festival attendance and gross revenues. The 2017 festival was attended by 250,000 people and grossed $114.6 million. Coachella's success led to Goldenvoice establishing additional music festivals at the site, including the annual Stagecoach country music festival beginning in 2007, the Big 4 thrash metal festival in 2011, and the classic rock-oriented Desert Trip in 2016.
---
Video
---
Location
California
Coachella Valley
Colorado Desert
Empire Polo Club
Indio
More Info
Festival Website
instagram
facebook
twitter
youtube
wikipedia
google
---